Press of Atlantic City: Grants restore crabs' spawning grounds, balance of nature in South Jersey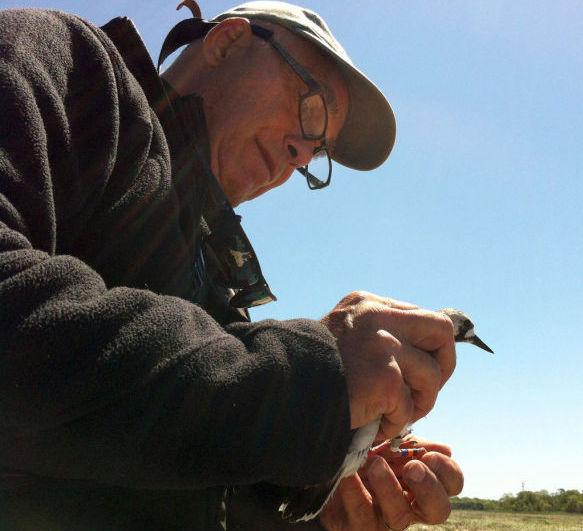 Wildlife biologist Larry Niles holds a red knot at Reeds Beach. 'We were looking at beaches that had been the backbone of the New Jersey shorebird stopover, and they were basically wiped out by Sandy,' Niles says.
Photo courtesy of Sarah Watson.
The race began shortly after Hurricane Sandy struck. How could about a mile of vital habitat be restored by early spring so the horseshoe crab spawn on Delaware Bay beaches would have a place to lay eggs?
But a group of environmental advocates, consultants and experts, fueled with about $1.2 million in grants obtained through numerous foundations and nonprofit organizations, managed to beat the clock.
Trackbacks